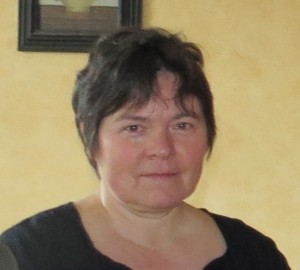 My name is Dominique Daniel, I am a general practitioner. After graduating in 1986, I studied tropical medicine and left with Doctors without Borders to Nicaragua and Angola. Then I came back to Belgium and from 1991 to 2007 I worked in a health and welfare centre in Brussels, called "centre Exil" for refugees and victims of torture. At the moment, I work as a general practitioner in Molenbeek-Saint-Jean (Brussels) and in an AIDS and STI screening centre. I and some colleagues founded the non-profit organization Constats ASBL, to keep on doing what I already did at the centre Exil. Constats ASBL is a group of doctors who examine victims of torture and write detailed medical reports for their application for asylum. That way we can help them objectify the consequences of the bodily harm they have undergone.
Appearance of an interest for the issue of FGM…
In secondary school, I had a History of African Anthropology course. I remember that the teacher showed us a movie about female genital mutilation. Then, during my studies to become a doctor, we must have discussed it no more than ten minutes, during a gynaecology course. Our professor was an engaged gynaecologist, but… we didn't really focus on the issue.
In my professional experience, the first time I had been confronted to FGM, was in 1998. At the centre Exil, we had a project for unaccompanied minors. I saw, amongst others, a young Somali or Djiboutian boy who came to Belgium when he was 15. He came back to me when he was 22 or 23 years old, asking for help. He had married an 18 year old Somali girl and they came back to Belgium. He was confused because he told us: "We have been married for 2-3 months. She's not like other women. I can't do anything with her." He had told the psychologist, who asked me to examine the girl. And I found myself before a girl who could not say a word in French and who was infibulated. Of course, the man could not have sexual intercourse with his wife. And he had not been told – luckily for her – how girls are desinfibulated in the home country. At the time, I did not have an adequate response: I didn't know what to say. I thought that she might have a deformity – the opening was so small! – and I advised her to use lubricant. I advised her to see a gynaecologist, I myself called 2 gynaecologists with whom I usually worked, but they didn't know about it either. So the couple left with nothing. I never saw him back. Later, a second man from these countries told me about his girlfriend, who couldn't stand her genital parts being touched. This was a taboo for her. He really wondered what she had… We talked about the customs… I told myself that he was already the second person to come to me with that type of issue.
These two men are the ones who got me interested in the issue of FGM. I had to get information.
During my research, I called the Free Clinic (a Family Planning in Brussels) and a team of GAMS France came to provide training for GAMS Belgium, that was just founded, and for the doctors of the Free Clinic. So I participated. That is how I began collaborating with GAMS Belgium.
Difficulties related to the issue
At the centre Exil, I saw more and more women. And I talked to them. It is true that you may not notice that a woman is mutilated if you don't pay attention, just like a gynaecologist at the Free Clinic said. You can't miss that a woman is infibulated, but if she is excised, you may not see it. Gynaecologists and doctors don't always check if there is a clitoris. And if you don't mention it, the woman is not likely to do so either! One thing leading to another, now I always mention it when confronted to women from affected countries. As I was constantly talking about it, other doctors began to mention FGM with their patients. That way, they were able to identify the cause of the problems encountered by their patients. As far as I'm concerned, I use didactic drawings and I don't hesitate to talk about it.
Thanks to my experience, I am one of the referring doctors on the list of the Office of the
Commissioner General for Refugees and Stateless Persons: I examine little girls who must have a medical certificate confirming their physical integrity, in the context of the protection that the Belgian State can offer them when they are at risk of being excised in their home country. Once that the protection is received, they must see a doctor every year to make sure that they have not been mutilated during the past year. Some of them come annually for 4 years to get checked. I use this occasion to send out a prevention message to moms and dads. I also examine women and girls who need a medical attest confirming FGM for their application for asylum.
The importance of taking time to examine and listen to the patient's story, and to write a detailed report.
I often see women who have medical attests from different doctors and there is a difference between the first and the second attest. They need a third opinion. Sometimes you need to examine carefully, and listen to the patient, to her story, to identify the type of mutilation she has undergone.
This type of attest can also help girls at risk of being excised, or excised again (if they have already been partially excised). The details given by the doctor can support their new application for asylum. For example, if there is still a piece of the clitoris, she's still at risk, and it's important to write it in the report.
If the consultation is too brief, one can miss a lesion and misjudge a case of excision. It is often the case, and it can traumatize the patients (a swollen keloidal scar can be confused with a clitoris, for example). A patient with this type of lesion had been given an attest stating that she was not mutilated, while she described and remembered perfectly that painful event. The doctor had not examined her well, didn't even ask questions, and had concluded that she was not mutilated, which she couldn't understand.
Another patient, who had an accurate memory of the day she was mutilated, of the pain, had also received an attest stating that she was not mutilated. When I saw her for the second time, she told me that she was sick during the ceremony that day, this is what a family member had told her. Through her story and the examination, I understood that she had undergone a "sunna" excision (FGM, type 1), where only the hood of the clitoris had been cut (which is difficult to see because of the presence of the clitoris), likely in order to avoid complications as she was weakened by her illness. She also had been under pressure and threatened to be mutilated again, because her family thought that she rebelled and rejected forced marriage because it had not worked the first time.
I normally take at least half an hour for such an appointment. In the context of Constats ASBL, the patient also has physical signs of violence and other mistreatment, we see her more than once, so that she can explain in detail what she has undergone.
And with children?
It depends on how old the child is. When she is old enough to understand, I tell her that the examination is important, that we do it to protect her, that she can stay in Belgium because her mother want to protect her. The ones who come the year after usually remember the examination of the year before. When the child is very young, I explain the process to the mother, I tell her where the clitoris is. This can help me to identify other problems, such as a lack of hygiene.
To examine a child who has been mutilated not long ago can be a traumatic experience. I had to do it once, ten years ago; a girl had been mutilated before being sent to Belgium for family reunification. She was 6 year old and had urinary problems, her labia had joined during the healing, leading to a "pseudo-infibulation". Her stepsister died because of FGM before coming to Belgium.
Dads, husbands and men during an appointment
When men come with their child, their wife or come as a family – dad, mom, and daughter – take the opportunity to show the drawings if I have enough time, I do prevention. I explain to the man that circumcision, that is to say what he has undergone, is not the same at all of what has been done to his wife, or what  could be done on his daughter. If they were to do something equivalent on him, they would have cut his glans. Men usually are shattered. It is time to let them know how dangerous and bad for one's health it is. And that the sexual life of a couple can be affected by it.