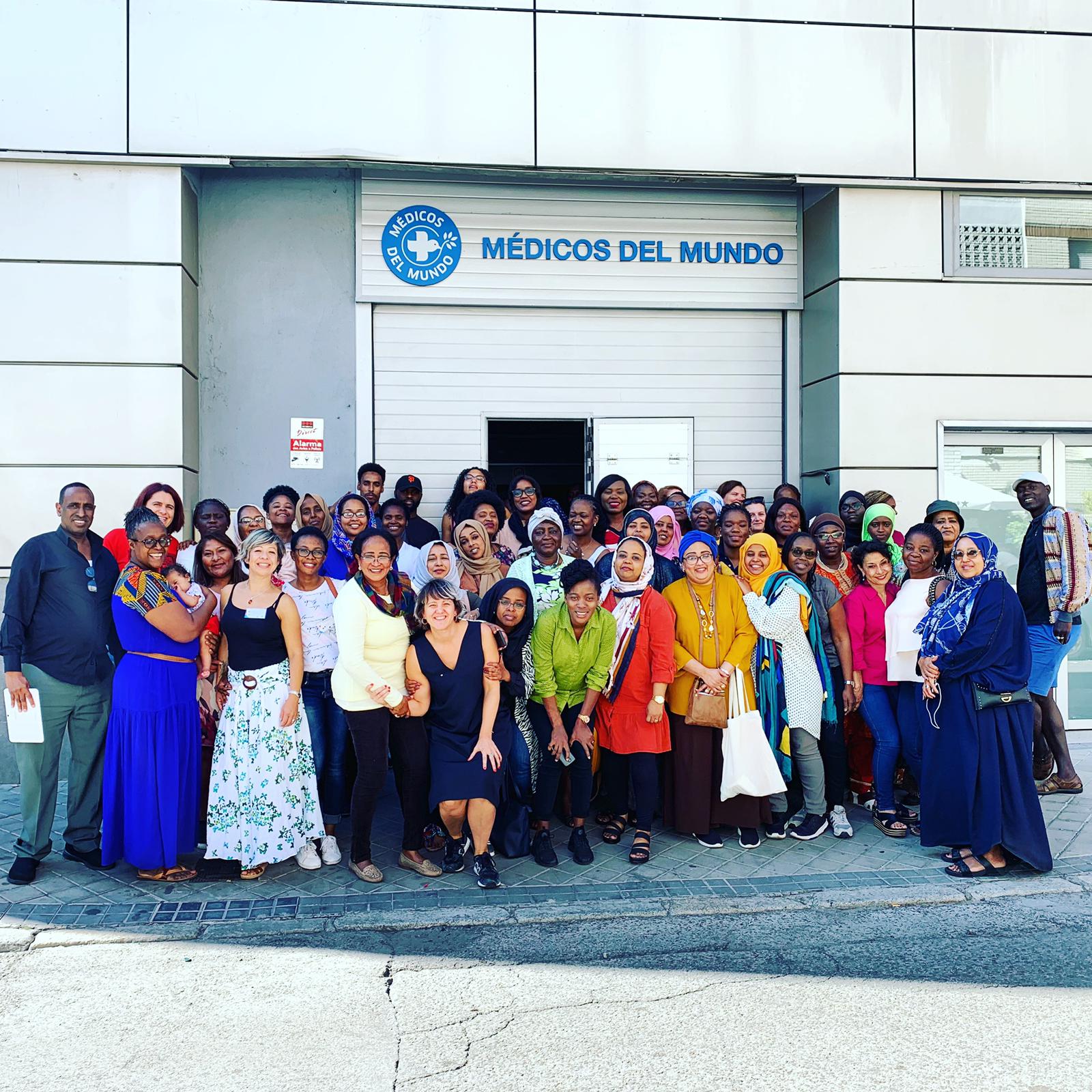 Within the framework of the ACCESS project, GAMS Belgium, Médicos del Mundo (Spain) and FORWARD UK (United Kingdom) offer online conversations in different languages. The aim is to facilitate access to support for migrant women confronted with gender-based violence who do not necessarily speak the national languages. Behind the ACCESS chat screen are people like Jessica, social worker, and Mashaer, ACCESS peer educator.
What is the ACCESS project?
The ACCESS European project aims to improve prevention, protection and support for migrant women in Europe who are confronted with different types of gender-based violence. It was launched by 3 NGOs, namely GAMS Belgium, FORWARD UK and Médicos del Mundo (Spain).
Fighting FGM and other types of GBV affecting migrant women
Jessica Tatout is a social worker at GAMS Belgium, a Belgian non-profit striving to end female genital mutilation (FGM) in Belgium and worldwide. "Although GAMS is specialised in FGM-related issues, we have been noticing that FGM-affected women are usually also confronted to other types of gender-based violence (GBV), like forced marriage but not only. Migrant women encounter barriers to adequate support. They don't always know about support services. Making support services easier to find is the main objective of ACCESS."
A community-based approach
GAMS Belgium is known for its community-based approach, and this applies to the ACCESS project. Peer educators play a key role in awareness raising and facilitating access to support. Jessica explains: "We have a long history of working with peer educators on FGM-related issues because we know that it is the most efficient way to reach out to affected communities and to really raise awareness."
Mashaer Hassan Mohammed Ali is an ACCESS peer educator. She holds a master's degree in Peace & Development and has 16 years' experience working in NGOs in Sudan. She has been a refugee since 2013.  "I am a long-time women's rights activist. I have always been a human rights advocate, with a strong interest in women's rights and gender-related issues. I myself was confronted with FGM and I would like to participate in empowering women against all kinds of gender-based violence."
Empowering migrant women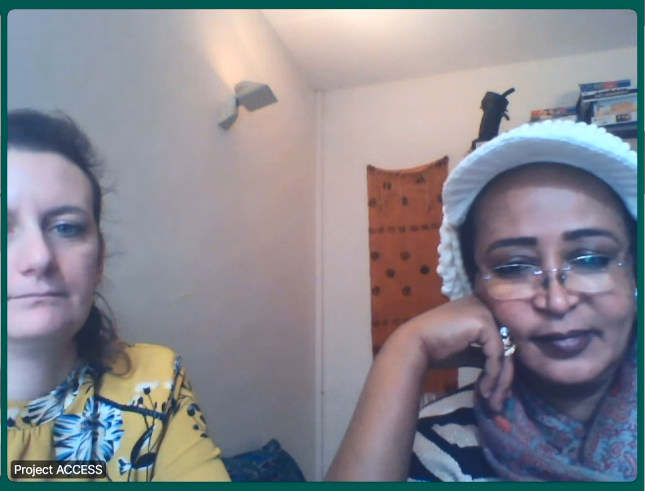 Mashaer believes that the ACCESS chat can be a powerful tool for migrant women. "We can help migrant women affected by all kinds of gender-based violence. We can listen, give advice based on our knowledge on the GBV issues and help them find adequate support." Mashaer is able to respond in Arab, but the online sessions are scheduled in different languages. The calendar is on the ACCESS chat webpage. 
But how does it work?
"Once the person has joined the chat, we first introduce ourselves. We make a small introduction on what we do", reveals Jessica. "The chat can be anonymous. The camera can be turned off and we can even use the text tool. We also explain that what is happening in the online session is confidential. Then, we discuss the person's situation and her expectations. We try to build up trust. We can use the ACCESS mapping of support services in all three countries. The mapping will help us find where she can go."
These online sessions are confidential, but they differ from therapy or appointments with social workers. "It is more of a tool to have a first contact to express the feelings and discuss possible steps", explains Jessica. "In my experience, it is particularly difficult for migrant women without papers to find adequate support in Flanders. I'm happy to help these women find help, regardless of their administrative status and other difficulties."
"The only problem can be technical… We rely a lot on the quality of internet connection. Sometimes, the communication is bad, and some information is left out. Just like any other video chat!" laughs Mashaer. So, it is important to have a suitable internet connection.
Teaming up against violence
In Sudan, Mashaer tried several times to help women facing different types of violence, including FGM. "But violence is not limited to our home countries. I knew one girl who lived in Oostende with her family. One day, her husband decided that he would go back to Sudan and kidnapped her children. It was bad. I know the chat in itself is not going to resolve such situations immediately, but it can help find someone to listen to your story and to help you find help."

Article by Daniela Bishop.