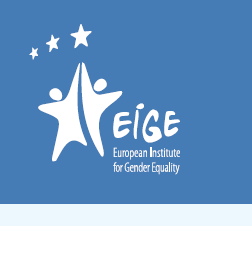 The main objective of the report was to provide an analysis of the situation of Female Genital Mutilation in EU Member States, particularly concerning prevalence data, policy and legal framework, and actors dealing with FGM and their approaches. Some Member States see an increase in this form of gender-based violence due to migration of people from countries where FGM is practiced. This EIGE study summarised the gaps in data collection on FGM across Europe and collected methods, tools and good practices to support the development of strategies to combat FGM in the EU.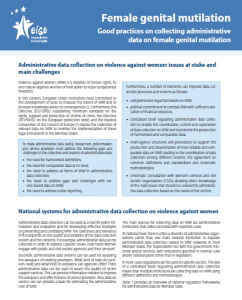 Main findings
The report presents the legal and policy framework of the UN, the Council of the European Union, the European Parliament, and the European Commission concerning FGM.
Across EU Member States there has been a trend to recognise FGM as a criminal act. In all EU member States legal provisions dealing with bodily injury, mutilation, and removal of organs or body tissue are applicable to the practice of FGM and may be used for criminal prosecution. In some countries a specific criminal law has been introduced to address FGM.
In the study, a total of 592 manuals, toolkits, protocols, and awareness-raising campaigns were documented across Member States.  The methods and tools dealing with FGM that are most common in the EU-28 are related to prevention. Methods and tools aiming at prosecution and protection are available to a lesser extent.
Across the EU Member States, the total number of identified actors who were working or had at some point taken action in their country on FGM was 507 at the time of data collection, varying from zero to 68 within individual Member States.
More information and Country fact sheets for EU member states : EIGE website